MEET THE BAND
PAMELA ROSE
Lead Vocalist & Band Leader
Pamela Rose is an extraordinary jazz, blues, and pop singer, long recognized for her ability to reach audiences and pull them out of their seats. Her own recordings have been play-listed nationally on more than 700 radio stations and featured on NPR. Her appearances in jazz and blues festivals and clubs continue to add to her fan base, locally and abroad. Rose has been the bandleader for the past 15 years. No matter how far her career takes her, she still loves making each event special for her clients. "When I see that full dance floor, and know that everyone will remember the great night they had dancing, it's like getting a standing ovation."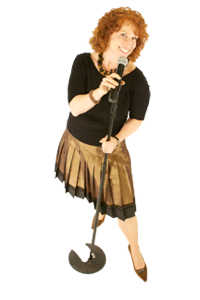 GENN WALTERS
Lead Vocalist
"As soulful a voice as any white vocalist can claim" says Joel Selvin of the San Francisco Chronicle. Glenn Walters has long been a beloved voice in the Bay Area, from his Hoo Doo Rhythm Devil days, to his run with Zasu Pitts Memorial Orchestra. Tower of Power's Doc Kupka recorded with and produced Glenn's latest CD "King of Retro Cool" which has been sold all over the world. Glenn can croon a ballad til you get goosebumps, then turn on the power with a James Brown tune!
NATE GINSBERG
Keyboards
This Bay Area phenom cut his teeth playing keyboards with Todd Rundgren and Herbie Hancock, then set his mark on the Bay Area club scene. He's been playing with the band for 15 years, and his wonderful arrangements, energetic stage persona, and superb musicianship are part of what makes our band so unique!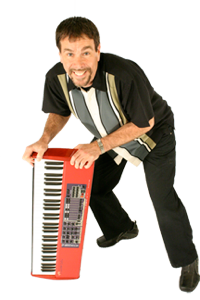 DANNY CARON
Guitar
Danny hails from Washington D.C., but the stage has long been his true home. This amazing guitarist has toured and recorded extensively with such legendary acts as Marcia Ball, Charles Brown, Etta James, and Bonnie Raitt. His own gorgeous blues and jazz stylings as featured on his most recent CD "Good Hands" has won him many new fans around the world. Whether playing a jazz standard or a Rolling Stone song. Danny fills the party with a rich, full sound.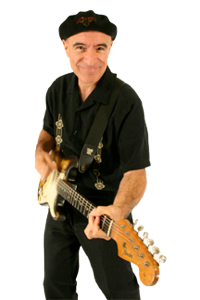 TIM WAGAR
Electric Bass
Tim has been an integral part of the Bay Area club scene since 1974, working here and internationally with such blues and soul greats as Laverne Baker, Lowell Fulson, Brownie McGhee, Charles Brown, Charlie Musselwhite, Jimmy McCracklin, Otis Rush, Floyd Dixon, Howard Tate, and Bo Diddley. In the mid-80s, Tim recorded with and toured the U.S. and Europe with Mark Hummel and the Blues Survivors. He has played bass on numerous independent recording projects, and can be heard with Taj Mahal on the CD "Shake a Tail Feather." Tim's full roots sound keeps the band grooving.
ROB RHODES
Drums
Born and raised in Oakland, this astonishingly versatile drummer covers it all...rock, funk, jazz, swing, latin and pop.   A favorite on the local scene, he's put in much time on stage and in the studio with Ledisi, Mary Wilson, Fred Ross and Reuben Wilson, just to name a few.  Rob's irresistible grooves have a way of magically sending crowds to the dance floor...and making the party pop!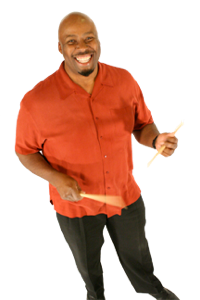 JOE COHEN
Saxophone
Raised in Florida, Joe's been causing quite a stir in the Bay Area clubs and party circuit for the past 8 years.  That's because he's that rare find:  a brilliant jazz and funk musician who also loves R & B and pop lines.  Playing with passion and joy, he quickly elevates the temperature in every room